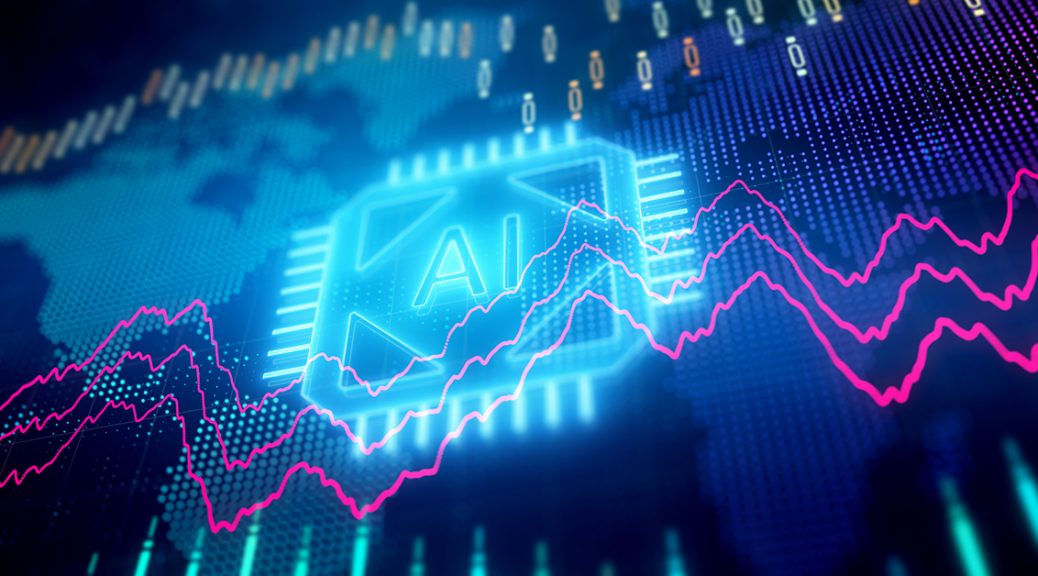 Integration of AI in Financial institutions
Integration of AI in Financial institutions
Standing at the dawn of the twenty-first century Artificial Intelligence commonly quoted as "AI" has become the most powerful tool for all industries by increasing their efficiency so as they can provide mass service to everyone with the minimum possible turnaround time. In our current times with our global family comprising of 7.8 billion people, it has become a challenge for companies from all industries to provide their services to everyone whether operating on a global or regional scale. One of the primary reasons for which AI is being implemented by every industry is because of its error-free service along with reduced TAT(Turn Around Time) which greatly reduces the time for completion of a sales cycle.
The financial industry is one of the biggest industries in the world comprising mainly of banks, insurance companies, financial services companies, depository participants, NBFC's, etc. The financial industry of India alone has the pressure of serving 136 crore people thus the primary concern for the companies is to reduce the TAT, provide error-free services to more people, and also increase their revenue generation. AI in this case acts just like the icing on the cake and deals with a majority of the traditional financial problems.
With each passing day, more and more financial companies are incorporating AI in their functioning to provide better service with greater efficiency. Banks in India are one of the first financial institutions to incorporate AI in their day-to-day functioning which provides solutions to a lot of the traditional banking problems in India. large banks with such a big customer base are incorporating chatbots for automation of services and responding to customer queries in very little time with great customer satisfaction. The chatbot EVA of HDFC bank India's largest private sector bank was the pioneer, in this case, can provide the solution to all non-complex customer problems at lightning speed and can also help customers to onboard the bank and purchase financial products greatly reducing the time for completing the sales cycle and increasing the revenue growth of the bank.
Indian banks are also implementing AI along with robotics in their business; city union bank launched their first AI-powered robot named Lakshmi which could provide a response to all major customer inquiries and provide financial services along with the physical touch. The main catch of employing an AI is it will provide a 24 x 7 personalized customer service with great efficiency without the need for hiring new personnel thus cutting down on the operational expenditure of the company. Furthur the AI can also mine data, analyze patterns and trends of different clients and use that information to provide tailor-made products to the client increasing customer satisfaction and also provide valuable data to the bank's product development teams to produce such tailor-made products considering mass trends.
Furthur various processes can be automated which will reduce the TAT per customer making the customer satisfied and also will help the institution to get rid of worries for any human error in such processes. The AI can also keep track of different accounts and all transactions done through them to prevent different money laundering activities and detect any fraudulent transactions thus bringing more transparency to the system.
The insurance sector is also incorporating AI in their business model primarily for better service and increasing business. The AI in the insurance sector analyses the client on basis of a questionnaire and mines the data and optimizes and rolls out different risk models and insurance plans as per the need of the customer which aids in customer onboarding, operational cost reduction, and revenue generation. Other financial institutions are also employing AI's to generate leads and rendering their products to customers as per their financial needs.
Thus it is needless to say that AI is having and will continue to have a major influence in the financial industry though it is in its budding stage. More infrastructure needs to be built, and investments to be made to develop the same. As companies are now in need of an error-free operation with very less operational risk, operating cost, effective decision making, and increasing revenue AI is just what the doctor ordered. The management of all such companies are all aware of the benefits and are investing and also implementing the same today for a DIGITAL tomorrow.